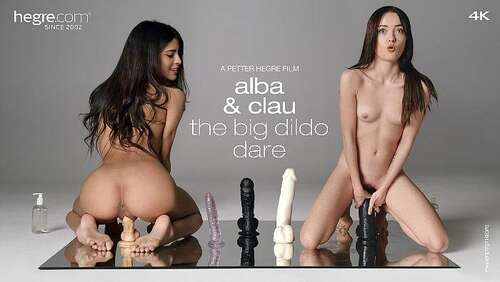 Alba & Clau – The Big Dildo Dare
1920 x 1080 Pixel – 0:15 Std. – 441 MB
Cast: Alba, Clau
Studio: Hegre-Art
Released: 23-02-2021
Category: FullHD, 1080p, Girls, Couple, Big Toys, Toys, Big Dildo, Dildo
Video:
Codec: MP4
Länge: 0:15 Std.
Auflösung: 1920*1080 Pixel
Bitrate: 3500 Kbps
FPS: 25
Audio:
Codec: AAC
Sample-Rate: 48000 Hz
Bitrate: 192 Kbps
In Episoden aufgeteilt: nein
The Ultimate Dildo Challenge!
If you would like to know more about sex toys, this playful test is a must see!
DILDOS COME in all shapes and sizes, promising the ultimate sexual experience. We assembled the most popular on the market and invited top models ALBA and CLAU to the craziest dildo event ever!
See the film and let us know below who you think won this wild challenge!
Archive password: