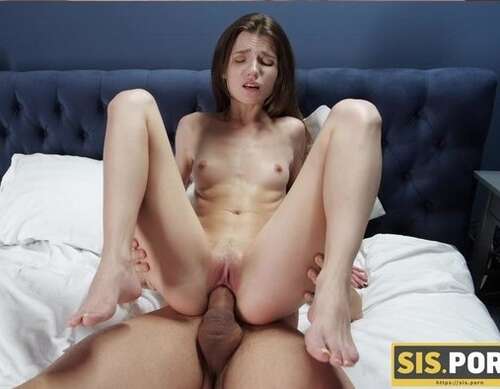 Night Fairy Choice: Stepsister's Trust Or Forbidden Sex?
Release Year: 2021-06-05
Cast: Night Fairy
Genres: Shaved, Deepthroat, Teen, 1 On 1, Hardcore, Brunette, Anal, Blowjob, All Sex
My stepsister and I are very close, although we are only stepsiblings; she treated me like a real older brother, because I always tried to help with her problems. However, this day revealed our true feelings for each other! I just sat on the couch and scrolled through the Instagram feed, as my stepsister disturbed my loneliness. She was very upset and talked about her problem with a guy. From her story, I immediately realized that he behaves like an asshole, but deciding not to upset her even more, I said that it's better not to take such decisions in a hurry. The same day in the evening, stepsis found me in my room. She came in tears and reported that her boyfriend had cheated on her. I felt terribly sorry because she is a beautiful girl, and would be a gift to any man! I tried to reassure her, hugging a little, and immediately felt my pecker showed some interest. My stepsister also noticed this, and with surprise on her face, took it out of my pants. We looked at each other, thinking about a taboo on sexual intercourse between us, but our feelings became stronger than any prohibitions.
Time: 00:36:46
File: MPEG-4
Video: 1920×1012
Audio: mp4
File Size: 3.1 GB
Archive password: